Good news to spdierman fans and our dear customers.The amazing spiderman costumes have arrived!There are two designs.Now you can stop looking for a spoiderman costume from Spider-man 4.Note:we were not planning to make our costumes as same as the one in the movie.
There are two different designs:
2012 Spandex Lycra Zentai Amazing Spiderman Costume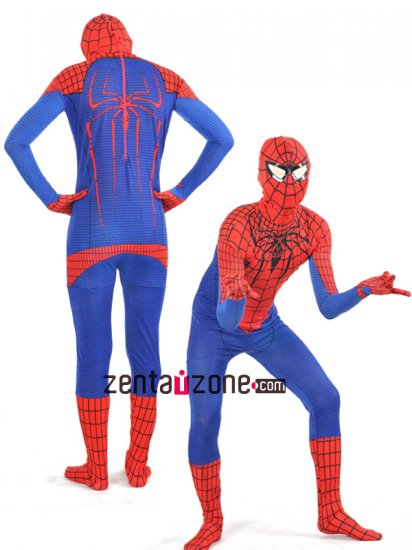 This materials of this costume are cloest to the one in the movide
Newest Spandex Lycra Amazing Spiderman Costume Zentai Suit
This costume has a lot of stretch and it is very soft against your skin.It is very confortable to wear.
So which one do you like most?